Cs-Cart license
CS-Cart is a platform used to build an online-store. CS-Cart contains over 500 functions necessary for a working online-store, and it is easily configured by user. Various features for adding and editing products will make your work easier and save a vast amount of time.
For 10 years more than 35 000 online-stores all over the world were built with CS-Cart. It's the best solution for those, who want to start their own store!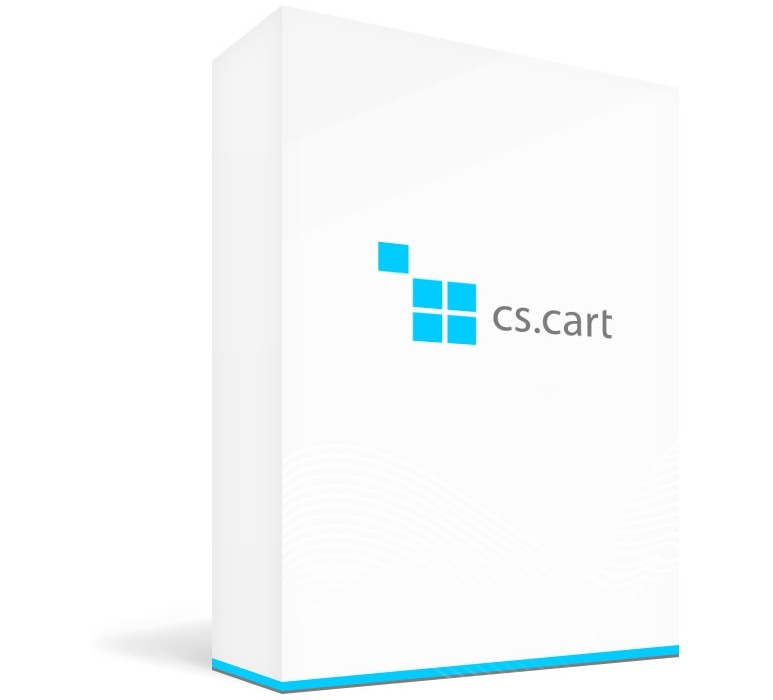 * License restrictions and conditions of sale:
Full list of features and limitations of the revision platform are available on the website cs-cart.com;
Technical support of the platform is provided according to https://www.cs-cart.ru/support-service.html;
the Sale of licenses to CS-Cart produced in the absence of the possibility of return;
license issuance and transfer may take some time (from 1 hour), as it is not automatic;
the License is issued directly in the CS-Cart system (CS-Cart employees) we only transfer the personal data of the license holder for processing and the license holder will be the person from the personal data (the questionnaire is requested by our Manager after purchase). In fact, you only pay us, but the process of registration is on the side of CS-Cart. After completing the owner's questionnaire after a certain time, you will receive an email about creating an account in the CS-Cart system and your license numbers;
Our team does not process claims for functionality, technical problems and other proposals for the platform, these issues are the responsibility of the CS-Cart development team.
personal 50% discount on ThemeHills themes and add-ons for a year
lifetime license for selected CS-Cart edition
12 months of free updates
CS-Cart.com account (management license, participation in the community and the forum)
technical support from CS-Cart development team*
$385.00 – $7500.00